Areas We Service In Eastern North Carolina
If you're looking for a trustworthy, reliable pest control company that offers safe yet fast, effective relief, you've come to the right place. With free inspections and outstanding customer service, River Pest LLC proudly offers superior exterminators in Eastern North Carolina.
Image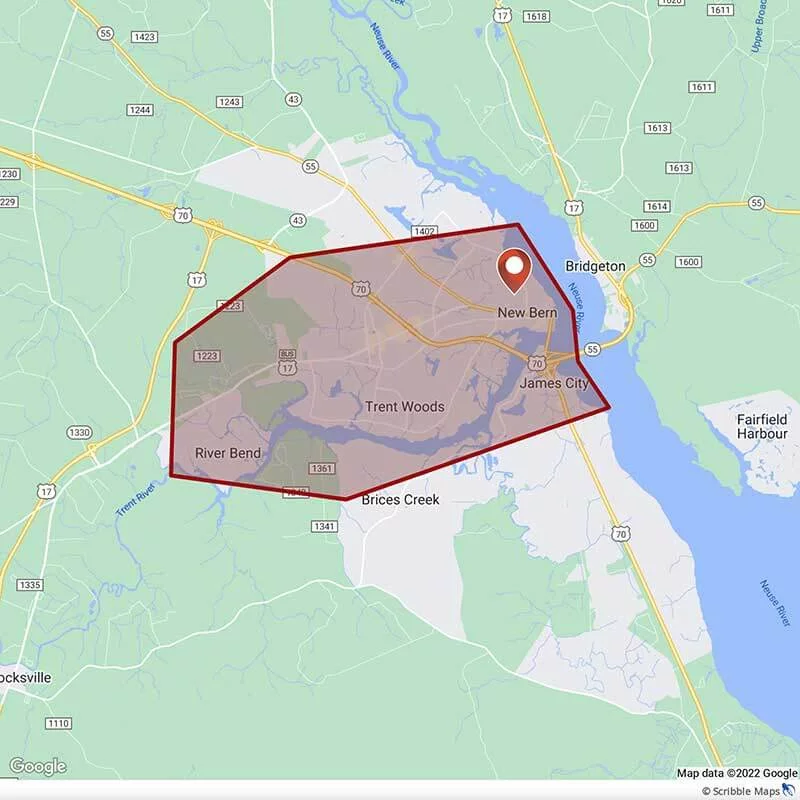 Same Day Pest Control Services For When You Need It Most
Let's face it; some things are better kept outside. Pests and insects have no place in your home or business. They are bothersome, carry harmful bacteria, and can cause structural damage to your home or business's foundation. 
Locally owned and operated, River Pest LLC offers same-day pest control services so you can obtain fast, effective relief when you need it most. Whether it's cockroaches, termites, or rodents infesting your property, our free inspection will promise we get to the bottom of your pest problem while providing you with a clear-cut solution. And, if you aren't satisfied with our services, we will come back and re-treat for free.
Located in one of the many cities we serve? Contact us for a free inspection today.